WPC 23 is behind us, so it's time for a report 🙂 How did we do this year? Decently, although not everything went as planned, and in these competitions, there's no room for errors or bad luck. Everything must go perfectly to count on a very good position.
We had several days for training, so there was time to get used to the water and plan our strategy. Toward the very end, we even managed to hit the perch. However, the weather played a trick on us, and the mega gusts before the competition caused not only a day's delay in the start but also stirred up the water big time. Many teams complained that the fish had changed their locations and behaviors. It's hard for us to determine this – pike and zander were as plentiful in the competition as during the training, but the perch completely turned off for us. We are convinced that they were still in their spots, but the methods from the training stopped working. Maybe it wasn't the wind, but simply the sudden fishing pressure.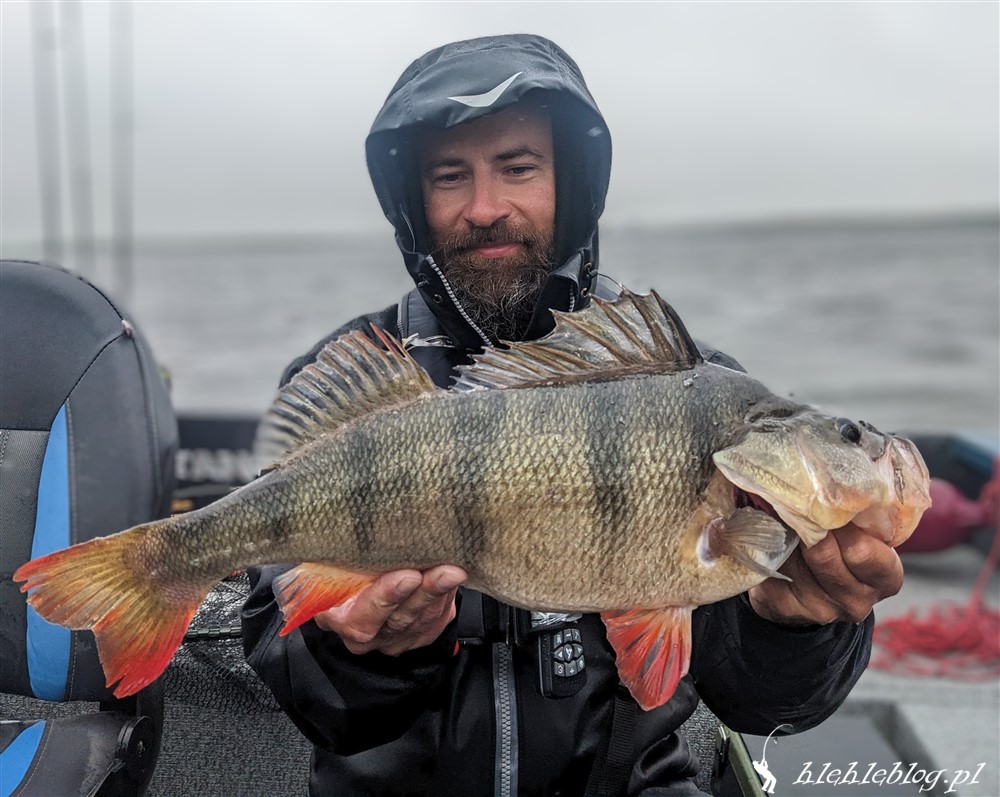 On the first day, we had a very good catch and ultimately quite a bit of bad luck. We caught beautiful zander for the card – 84, 78 and 68 – a decent pike 75, and a large perch 50 cm. Unfortunately, only one perch was caught, and I had two more on the rod plus a few bites. Those two losses would have given us first place with a decent margin. It was a bit haunting, as it's not often that you start off with such a bang. However, the next days quickly made me forget, because from day to day it was only getting…
…worse 🙂 The second day we started similarly, but with the difference that perch were no longer biting for us. We lost several hours on them and in the afternoon, in panic, we started fishing for zander, which didn't bite as well as the day before and we had to work a bit to catch 3 decent specimens: 70, 65, 60. We caught a pike in 5 minutes, but very small – 57 cm. We still had time to go back to the perch, but unfortunately, we didn't catch any 🙁
The last day was sunny, calm and hot. We knew it would be difficult, but we again boldly went for the perch in the morning. Even one clung on, but fell off after a few swings. So it was a repeat of the previous day – we go for the zander. But this time real torment awaited us. We found the fish, but they were exceptionally small. We were playing with specimens close to the legal size, and larger ones seemed to vanished. Eventually, we ended the day with little ones around 50 cm, which is very meager. By the way, we caught a similarly small pike and at the end of the day managed a tiny perch of 32 cm.
As I wrote – a decent result, nothing to be ashamed of – 36th place out of 88 teams, but after the training, we were hoping for a bit more, as it seemed to us that we had slowly figured out the perch before the competition, but fishing showed us that, as always, it is unpredictable. Either way, we had a great time and plan to do it again next year 🙂