This time it's a review of my current boat – Tangiri Boat Ortis 400. I'be been using it since 2018. Actually, it was just a prototype at the beginning but I liked it so much that I decided to own the end product. So yes I've been helping to develop this model which means it's tailored to my needs to some degree. So of course it has to be my personal ideal boat 🙂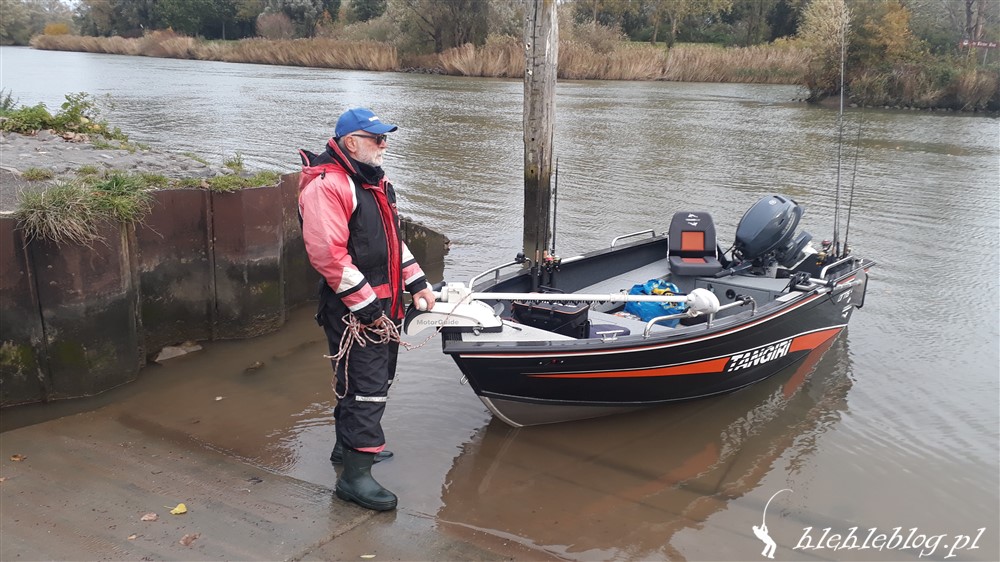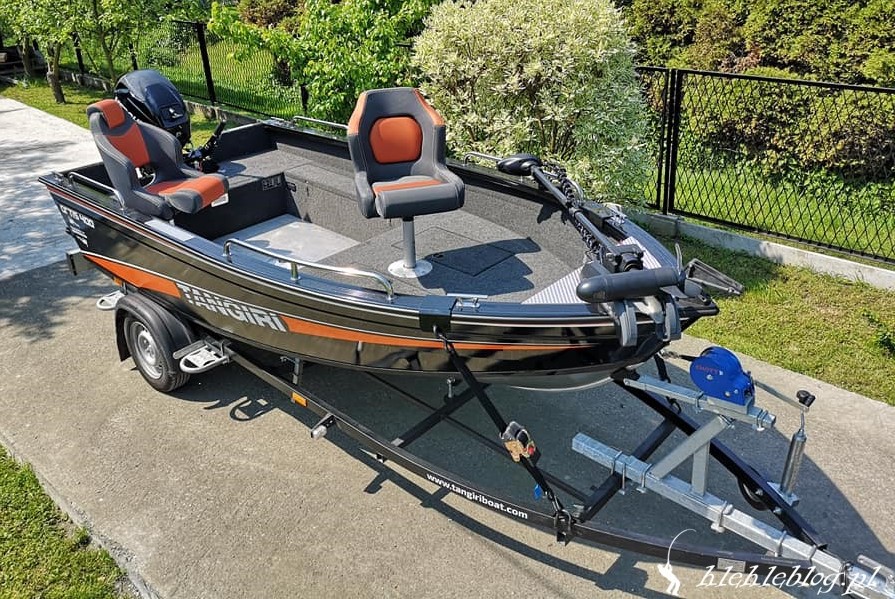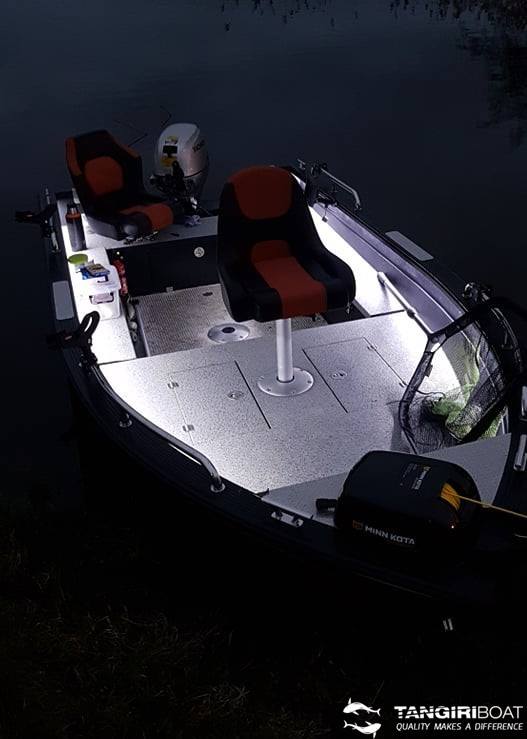 What were the main design goals for us? We wanted to be able to use that boat on all the waters we fish on and I mean ALL ! It's extremely challenging because I fish on both a very shallow river (the Vistula) and also on big lakes in Holland. I sometimes visit Baltic waters like Rügen. Some people would say – you need a very big boat then. Unfortunately it's not the case because on the Vistula you have to be very precise when you move and the boat immersion has to be small. You cannot achieve that with a big boat. You could try one with a flat hull but that would disqualify it on big windy lakes. So we decided to create a small but heavy boat with a deep V hull.
I also launch a boat in remote wild places on the river and I fish alone so the boat just cannot be too big.
Of course ideally it would be good to have two boats – an Ortis 400 and a Trion 560 but currently it's not possible for me and I think the same applies for most anglers. So I decided to have a boat that will be universal, a boat that I can use on all waters even during bad weather conditions…
And it works with Ortis. Tangiri delivers on all counts.
It's stable. It has high sides. It has sharp hull and cuts waves really well. I can comfortably move fast even when the waves are big. Of course we cannot compare the comfort with the Trion 560 but it's like comparing pears and apples – it's impossible.
I'm linking here some of the videos we recorded during our fishing trips to the Netherlands. You can see how windy it was and how we still managed to fish from this small boat.
The quality of the boat is also top standard. It's not a 'paper boat' like many others. It's not 'plastic fantastic' with wooden decks. There are no leaky rivets. It's all fully welded thick aluminium. The boat will last ages and I don't have to worry when I hit rocks on the river.
What engine do you need for this boat? I have a Yamaha F25G and I think it's just perfect. It's light and strong. I can go over 40 km/h with full fishing equipment, batteries, a bow trolling motor and a fishing partner.
How roomy is the boat? It's good enough for two anglers. I've fished a few times with 3 of us and it was ok but far from perfect.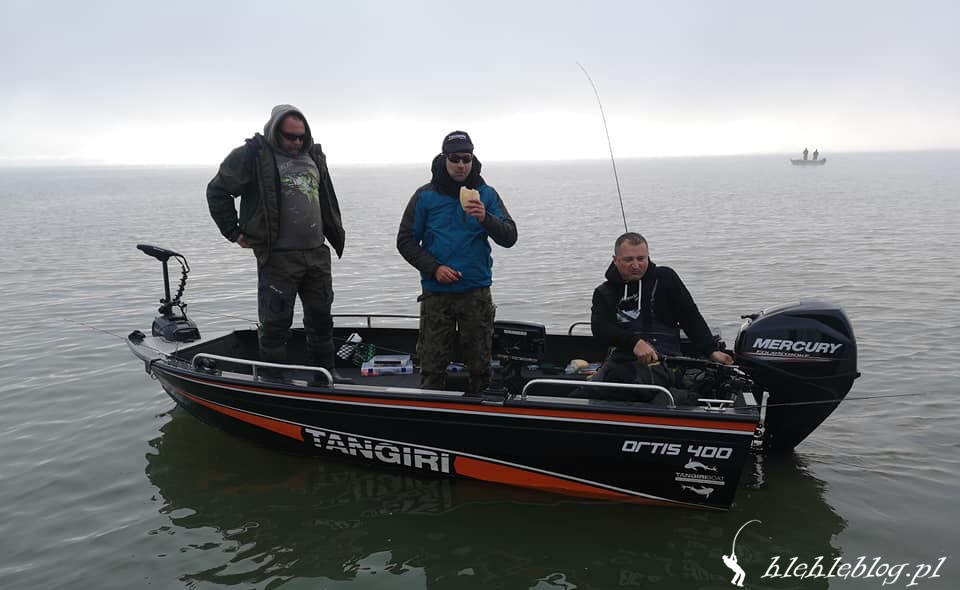 My boat has full finishing but there is an option called the Silver Edition which is a little bit cheaper but also looks great.